WEB. SOFTWARE. MOBILE. PLATFORM DEVELOPMENT ON DEMAND.
Software Development Company
Application Service Provider Company
Due to functional requirements of each business is different. The features included in the general software package are not designed to suit with all types of businesses. InterVision has the team of full stack developers and specialists. So, we can make all your business ideas "Come True".
WEB. SOFTWARE. MOBILE. PLATFORM DEVELOPMENT ON DEMAND.
eCommerce Website Development & Custom Website Design Service
Create an online selling website, design web pages according to the needs of your business, to be ready to receive sales from online. Connect with all features for e-Commerce website to attract online shoppers for example product delivery service, payment gateway, popular online marketplace like Lazada, Shopee, etc. And we can install any plug-in that you want on your site.
WEB. SOFTWARE. MOBILE. PLATFORM DEVELOPMENT ON DEMAND.
POS Software (On Cloud)
Warehouse Management System
High-growth business, higher-order. Collect all information by one platform both offline sales from the storefront and selling online with ecommerce website. Reduce all redundant processes that no value to the business. And increase the efficiency of work within the organization.
WATCH VIDEO
Software Development Company
eCommerce Website Development Service & Custom Website Design Services Application Service Provider Company
provided by InterVision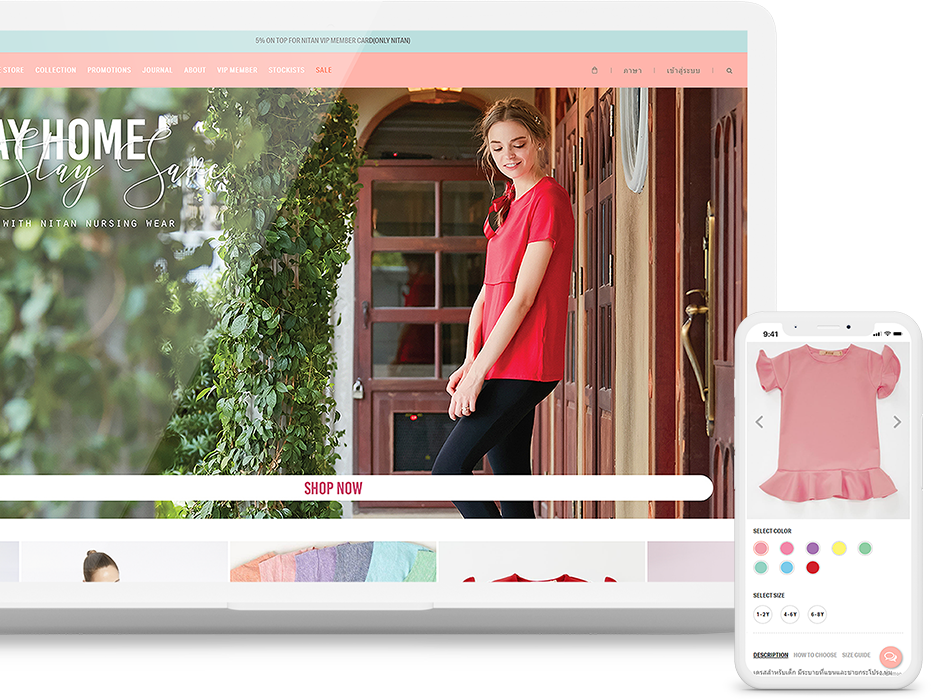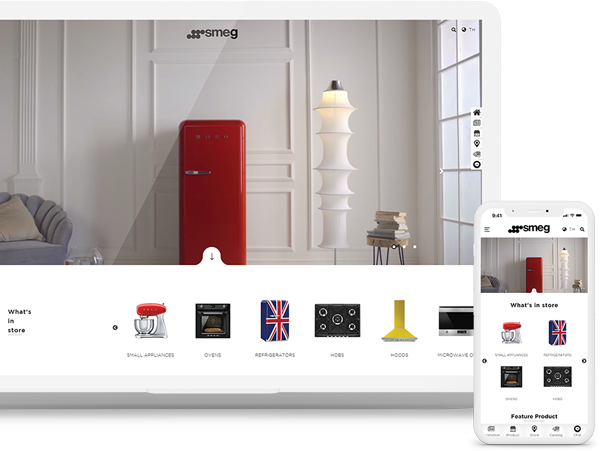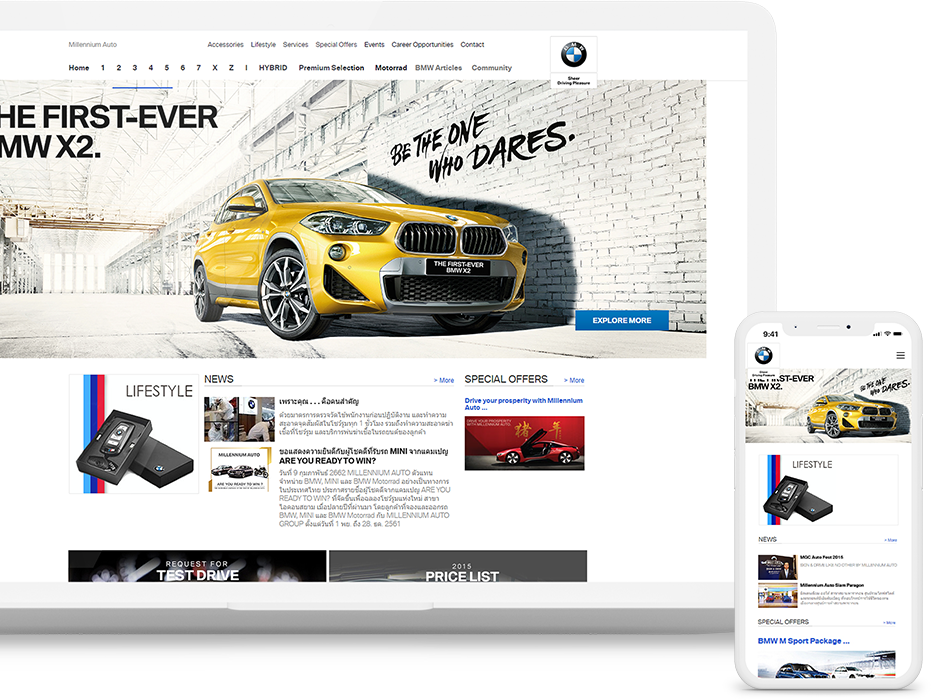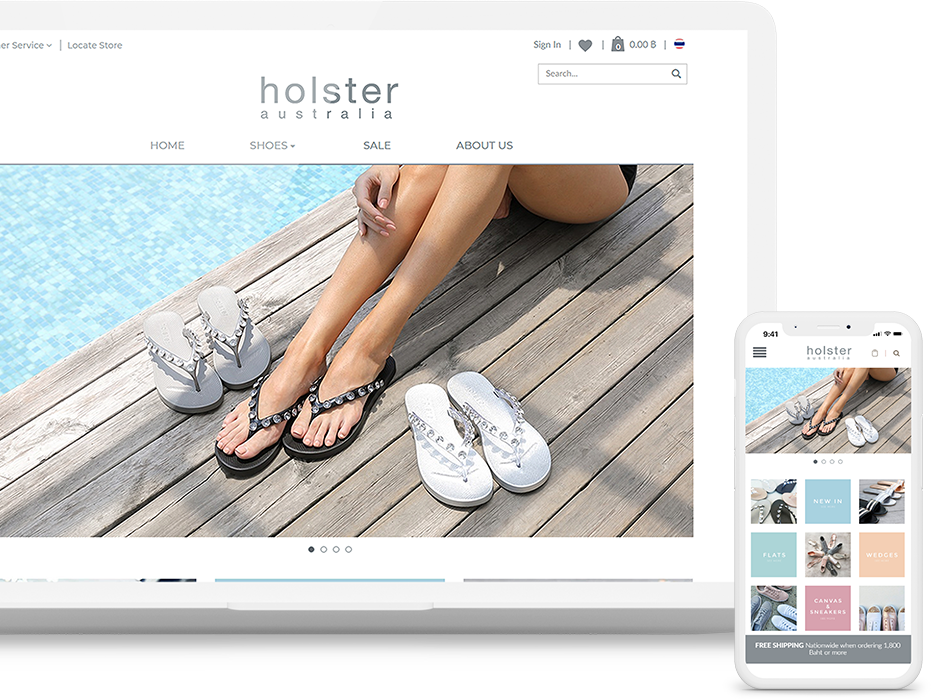 INTERVISION
Software Development Company And Custom Website Design Services
Reduce all redundant processes
Increase the efficiency of work within the organization
Manage business's expenses and reduce costs
Increase the time for the business to develop / extend other areas of work.
Responsive Web design to maintain a consistent look and feel across multiple devices.
Has its own team of programmers 100%, no worries about leaving unfinished work.
SUCCESSFUL CUSTOMER PROJECT
Some of our portfolio that helps
businesses achieve their goals.
Case 1
Help Expanding Business's Customer Base
InterVision invent software systems, that helps to implement sales activity management both storefront and website which can be used through a web browser immediately without installation, no need to download and purchase additional equipment. Also, there are an e-Commerce website with the flexible layout adapts automatically to the respective screen size. That can help expand business's customer base to entrepreneurs who want transfer business to digital, provide it to the customer who are in IT industry, and they trade only hardware equipment.
Case 2
Help Businesses Increase Sales From 'Returning Customers'
InterVision set up a system to attract returning customers with loyalty programs. We consider that if the process of filling out the warranty card is easily online, customers are willing to provide information, and the businesses also can collect user data for product and service development which meet customer need. Moreover, the brand can directly communicate marketing campaigns, promotions or any updates news to existing customers.
Case 3
Revive To Almost Failed Business 'Magazine Industry'
InterVision creates a website for advertising and online publication. Design empty space or page to rent on webpage for agencies' s advertising. Online payment system is also connected on webpage. Immediately they feel interested to rent a space, they can do it by themselves on this webpage.
Case 4
Help businesses expand more branches but still maintain the standard
Design the system consider with it will be able to work easier, no matter what department they have to use this system without employee training. Help expansion the new branches without any worries about quality control problems. Also connect any plug-in including product delivery service, payment gateway, popular online marketplace like a Lazada, Shopee, etc.
And many other cases where we help return millions of profits to businesses which ' It's just started ' and a group of businesses that have almost failed to survive in the toxic economy for more than 18 years.
"Turn Your Vision to Reality with Strategic Innovation" InterVision are software development company and one stop service for business transformation to digital and innovation.
Software Development and Custom Website
Design Services Is What We Do Best
Portfolio
BMW
CMC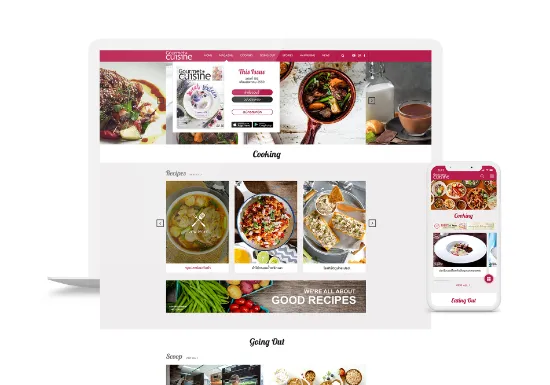 gourmetandcuisine
munkonggadget
smeg
nitan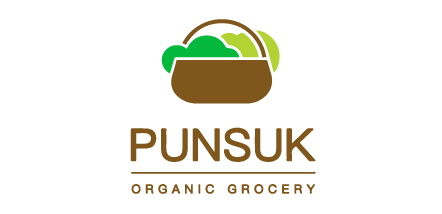 POS Sales System of Inter Vision is convenient, easy to use, and significantly support my selling
POS Sales System of Inter Vision is a web-based software that can access with any electronic devices (ex. smartphone, computer desktop, laptop, tablet) and keep working in any locations even when I'm in Thailand or go aboard. Moreover, it's easy to use and has absolutely full functions with reporting system which can view real-time business sales and stock at any time.

The Owner of Punsuk Organic Grocery Store - POS Sales System
It is a system that can be especially customized according to requirements as we wish at an affordable price
It has the same software interface and function for both offline and online platform, developed by a professional teamwork. When we want to develop promotions, there are various system development teams who can work in depth and also provide a reasonable price. We feel that we can gradually enhance our system. In short, it is a comprehensive system that can be developed at a reasonable price.
Marketer of DragCura (Curated oral care shop) - E-Commerce Web Development, Customers Royalty & Rewards System

Your team has been supporting us very well. The programmers themselves are excellent at helping customize the system according to our requirements, which is hard to do, but Inter Vision team can handle. Everything is professional, and I am happy to work together.

Pen K Intertrading - E-Commerce Web Development, Customers Royalty & Rewards System
TRUSTED
BY WORLD CLASS BRANDS ACROSS THE GLOBE

OUR SERVICE
บริการต่าง ๆ ที่เรามี ให้คุณนำไปใช้พัฒนาต่อยอดธุรกิจ
POSvision ได้เข้าร่วมงาน Smart Enterprise 4.0 - พัฒนาศักยภาพ SME & Startup
By Intervision • May 31 2017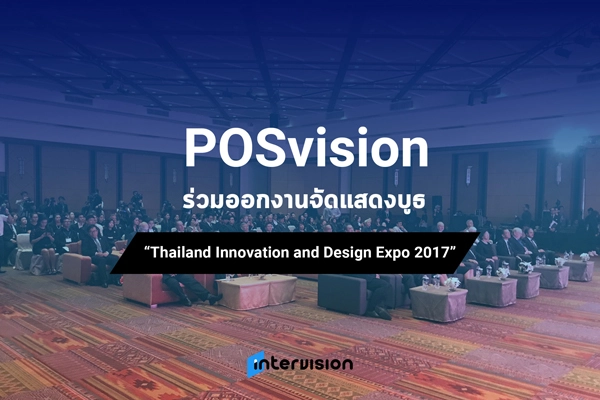 POSvision ร่วมออกงานจัดแสดงบูธ Thailand Innovation
By Intervision • May 31 2017
---
POSvision ร่วมออกงานจัดแสดงบูธ Digital Thailand Big Bang 2017
By Intervision • May 31 2017
---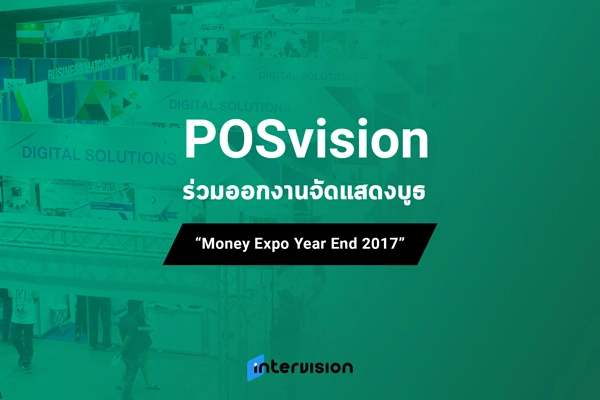 POSvision ร่วมออกงานจัดแสดงบูธ Money Expo Year End 2017
By Intervision • May 31 2017
---
Get in Touch with us
We are so glad to listen and answer all of the questions from you